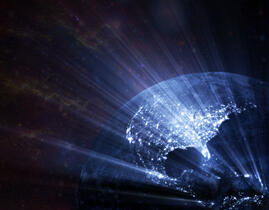 The Bloomberg New Energy Finance Summit (BNEF) is the meeting place at the intersection of energy markets, industry, finance and policy. Don't miss your opportunity to network with decision makers and set the agenda for years to come.


As a Summit Partner, Advanced Energy Economy would like to invite our members and partners to join us at the BNEF - The Future of Energy Summit 2013 at a discounted rate of 50% off the registration fee.

AEE will be a significant presence at the BNEF Summit, representing the advanced energy industry and convening members, partners, and guests to help shape a conversation that is critical to our industry's future. AEE co-founder Tom Steyer will be a featured panelist, joining Bill Richardson and former Colorado Gov. Bill Ritter for a conversation led by BNEF CEO Michael Leibreich. And join us for AEE's hosted dinner on Tuesday, the second day of the Summit, when BNEF's industry experts will work with us to focus discussion on what it will take to create a future of secure, clean, affordable energy. This conversation among industry leaders is not to be missed.

Take advantage of a 50% discount to the BNEF Summit, brought to you by AEE, by clicking here.

Space is limited; register now to reserve your place at this year's most important energy gathering!