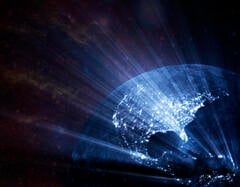 This is the year of the stress test for state Renewable Portfolio Standards – and so far, they are passing with flying colors.
The Washington Post and the Wall Street Journal have both written about the blowback to state renewable energy mandates instigated by the American Legislative Exchange Council (ALEC). But so far, these anti-RPS efforts have fizzled.
Two high profile efforts to roll back the RPS, in Kansas and North Carolina, have been defeated. And two states, Minnesota and Colorado, have approved substantial expansions of their renewable energy mandates. Where they have been on the legislative agenda, renewable energy requirements have demonstrated support on both sides of the aisle.
In North Carolina, AEE's partner, the North Carolina Sustainable Energy Association, succeeded in rallying advanced energy businesses to stymie two separate measures to roll back RPS standards in that state. One bill was voted down in the House committee chaired by the bill's sponsor while, in the Senate, another anti-RPS bill died despite committee approval in a controversial voice vote. The renewable energy mandate was upheld as leadership in the Republican-led legislature recognized the economic value of the renewable energy development that's under way in the state.
Similarly, in Kansas, Gov. Brownback led the charge that stopped a legislative effort to reverse that state's progress in advanced energy, thanks in part to its RPS. With the state ranked second in the nation in wind capacity, and getting 8.5 percent of its power from wind last year, Siemens established its U.S. nacelle manufacturing headquarters in Kansas in 2009. This proved to be an economic reality sufficient to overcome ideological opposition to renewable energy requirements.
While surviving assaults in two state legislatures, renewable energy plans got significantly strengthened in two others. In Colorado, the legislature passed SB 252, which expands the RPS to 20 percent by 2020 for most rural cooperative utilities, up from the previous mandate of just 10 percent. (Investor-owned utilities in Colorado are already required to reach 30 percent renewable energy by 2020.) Colorado further expanded its distributed generation requirement to coops and municipal utilities. The Colorado legislature also protected the state's RPS by eliminating an "in-state multiplier" which has been the target of a constitutional challenge to the RPS by the American Tradition Institute. The measure is now on the desk of Gov. Hickenlooper, who is expected to sign it.
In Minnesota, an omnibus energy bill passed by the legislature establishing a 1.5% solar carve-out within the RPS (10% of which must be met by small distributed systems), a shared solar component that allows customers to buy into (and benefit from) "community solar gardens," and an innovative (and optional) "Value of Solar Tariff" for determining compensation for solar energy produced, in lieu of net metering. These changes will mean a big boost for solar in Minnesota. The state has about 13MW of solar installed today and this legislation would result in an estimated 450MW of solar by 2020. Gov. Dayton, who is known to be a fan of solar energy, is expected to sign the bill.
Challenges – and opportunities – remain where legislatures are still in session. But with sessions already winding down in many states, RPS appears to be alive and kicking.
Get the state updates emailed directly to your inbox every Friday-- sign up for AEE Weekly below.